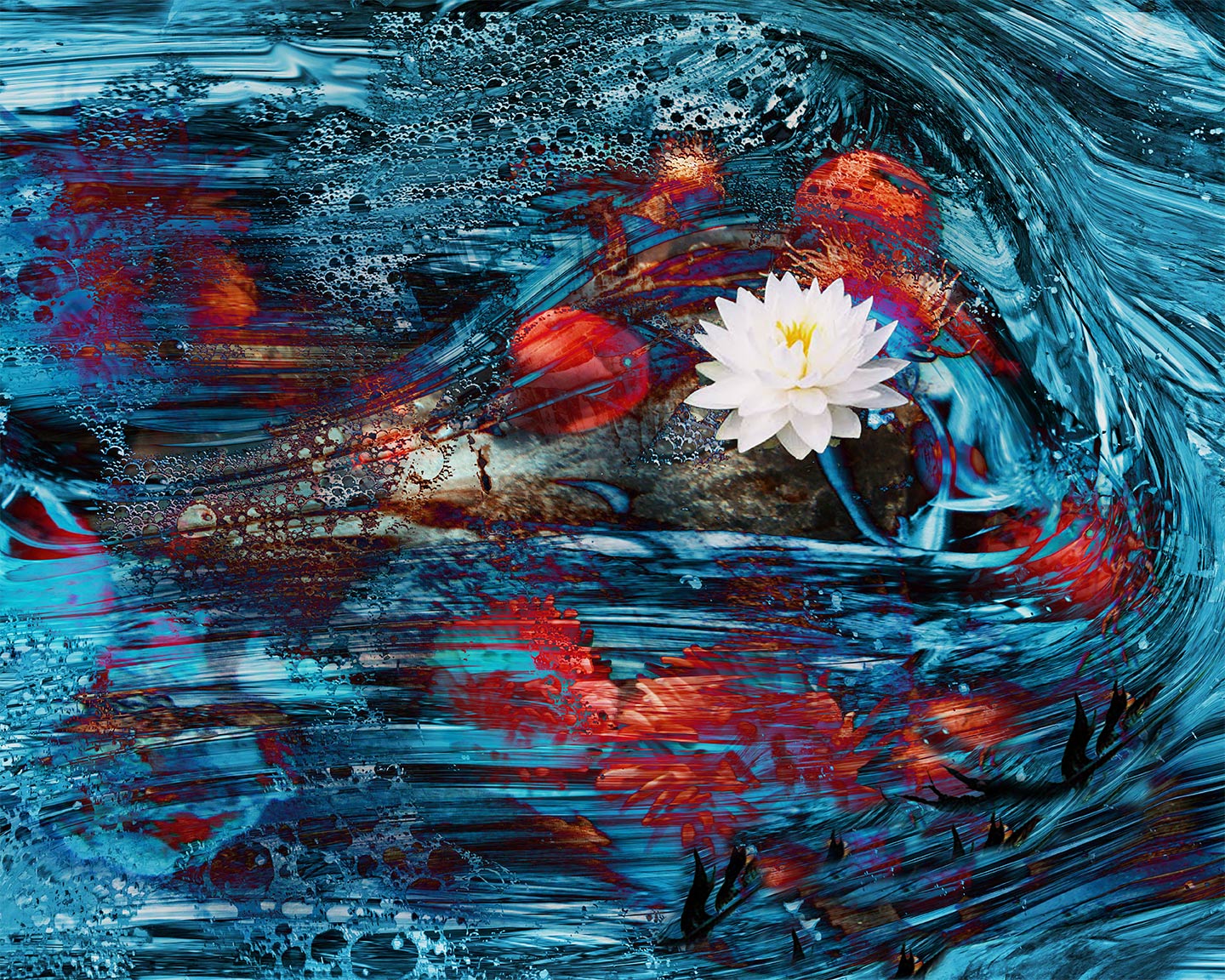 Ordering Prints
All of my pieces are available on traditional fine print paper ready for framing, brushed dibond aluminum metal with UV inks to resist fading, or heat infused metal prints for scratch, heat and UV-resistant works.  Sublimation (metal) prints are limited to 24×36 size for largest dimensions but images printed on traditional surfaces like paper can extend to several feet wide and deep. 
The aluminum print process generates a shimmering presentation that differs from the regular HD metal prints, and are best suited to high contrast pieces.
What about Originals ?
Digital painting has opened a door into conversations about defining what art is and in which landscape it resides in. I am a photographer and a painter and I have merged these two together to distinguish myself as a digital painter.
The tools of art making have had a lively history through each century but the definition of what art is, I believe, remains within the intention of the artist and the eye of the beholder.
For me the most ethical way to sell/share my art work is to offer open editions of each piece. Some artists choose to sell their printed art as limited editions and some even sell an original by destroying the digital file, as if a negative of a photograph, for a higher price. The thought process you go through to invest and value art and/or an artist is a conversation only you can have.
I choose to print on archival paper and/or metal. Images on metal have been the primary medium of my most recent portfolio. The only time I print on canvas is when I create a mixed media piece and no reproductions would be printed.
The size of 'canvas' I work on usually is either 16X20 or 18X24 but because the file is digital I can have them printed much larger. Some times I like the expanse of a mural and my original digital canvas is much larger.
Prices
Some examples of pricing (does not include mailing) for 2019:
16X20 inches on metal = 320.
16X20 inches on archival paper = 75.
18X24 inches on metal = 385.
18X24 inches on archival paper = 85.
For ordering, or if you have any questions, please contact me by filling in the contact form on this site and I will get back to you.
I would love to hear from you!
Susan